PROVIDE PLAYERS A TEAM HANDBOOK?

IF YOU'RE LOOKING FOR  "TOOLS" TO HELP ...

A Softball Coaches Tool Kit   may be your answer

    A Softball Coaches Tool Kit
  is an integration of ideas, forms, approaches, etc. developed during over twenty-five years of coaching girls fast pitch softball with girls 10 through 18.   Included are Practice Plans, Drills, Contests, Games, Outfield Clinic, 40 page Team Handbook, Softball Exam, Self Assessments, Evaluation, Scouting, Motivation, Communication, Scorecard, Equipment, Uniforms and Team Trips. See the 
Table of Contents
for complete details. In addition, 
Sample Pages
are available for viewing on this site. Information in the book comes from: coaching clinics, other coaches, observation, imagination and suggestions from players and parents.
    I believe the most effective approach to coaching is to SHOW, EXPLAIN, DO.   Show your players what you are trying to teach, explain it to your players, then have your players practice it.   The Tool Kit provides you with 200+ "Tools" to use for the SHOW part of the process. The "Tools" are explained in the book so you can TELL your players about it and then they can PRACTICE it.

    The 128 page book includes a  CD  containing 200+  "Tools"  easily customized for your use. "Tools" include: Practice Plans, Line Up Forms, Contests, Drills, Forms, Motivational Material,  a 40 page Team Handbook, Self Assessments, etc.

You are visitor number

to the site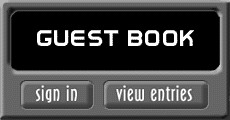 This page was last updated on: November 30, 2015
Let us know  you've been here. Sign the Guest Book below. Thanks!

Pay securely with Visa, MasterCard, Discover, or American Express card through   PayPal

A Softball Coaches Tool Kit

A Softball Coaches Tool Kit

A Softball Coaches Tool Kit

A Softball Coaches Tool Kit

A Softball Coaches Tool Kit

A Softball Coaches Tool Kit

A Softball Coaches Tool Kit

A Softball Coaches Tool Kit

A great compliment to the Tools in the Softball Tool Kit are the videos produced by Marc Dagenais of Softball Performance. I have the entire set and use them extensively to help coach my travel team. The material is right on, the presentations are excellent and they help me to be a better coach.                         Click the picture below for more information.           Pete

SORRY  BUT   THE

TOOL KIT IS OUT OF

PRINT AT THE  MOMENT

EMAIL ME FOR

MORE INFORMATION